miura_mika
Photos are from my phone though. Since I wanted to tweet and I was lazy to take photos with my camera.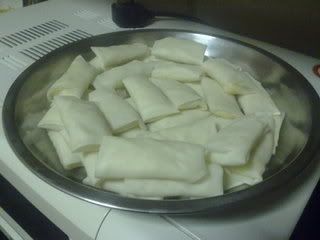 After folding with the cheese filling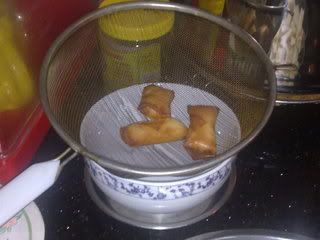 While frying, they actually puffed up <3 See how cute they look now <3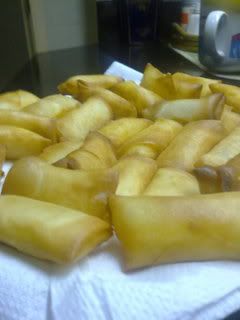 And here are all of them <3

They're actually just wantan skin with shredded mozarella cheese inside. And that's it.

Absolutely sinful <3

And my pick-me-up/cheer-me-up is now hitz.fm's parodies XD

I don't mind listening to them over and over again. It makes me lmao and honestly, I feel much better after that.

And last part of this post is dedicated to my 'niece'. That's cause she calls me 'ah yee'. I was lucky to capture 3 expressions of hers. So cute <3 She's 3 this year I think.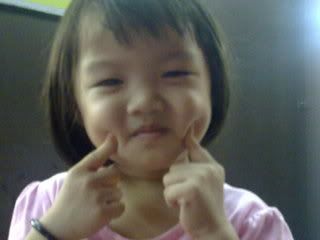 Her dad taught her to pose like this. Alamak. 3 year old also know how to pose like Japanese x.x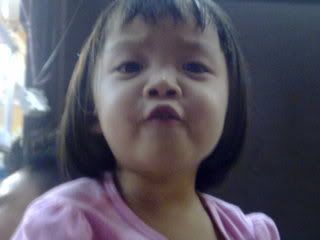 Hoiiii!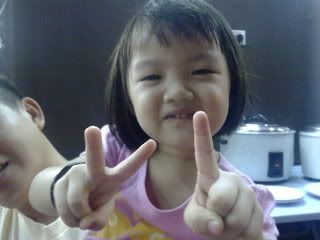 Look at her rabbit teeth. So cute <3

Lately I've been so ridiculously short tempered and irritated/annoyed. Sadly, the annoyance has gone unnoticed to the person whom the annoyance is directed at. Oh well.