miura_mika
There has been 2 forms of major damage to my car recently.
1) The passenger side window - which has been fixed by the mechanic
2) The bumper - which were fixed by amateurs =D
Right after the accident: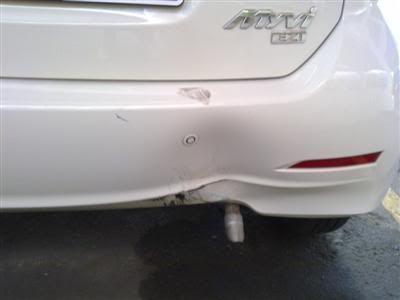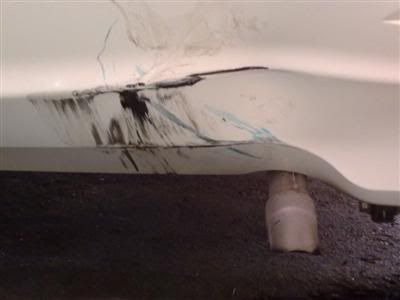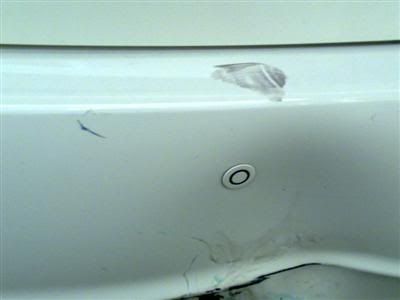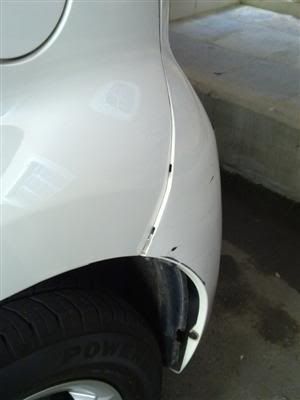 Damage to the bumper caused the inner lining to have constant contact with the back tyre. The alignment of the bumper ran so it's no longer in line with the body.
After polishing
and...
Here's the next best thing. My dad actually pulled out the bumper with brute strength so the shape of the bumper was slightly better. It didn't look as dented as before.
BUT!
By the next day... this happened.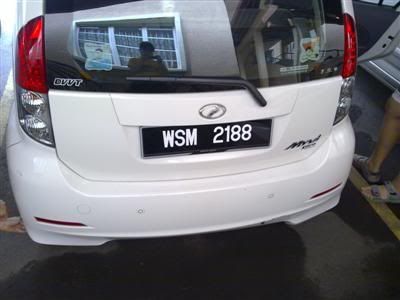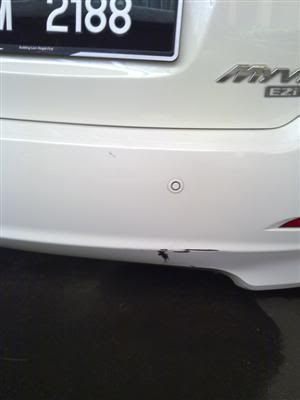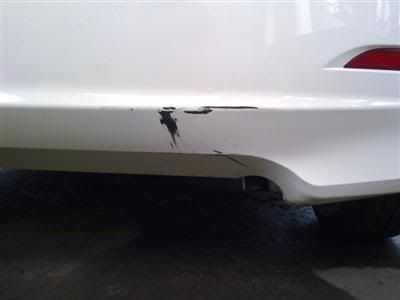 IT'S BACK TO IT'S ORIGINAL SHAPE *O* IT'S A MIRACLE!!!!
Actually, it's just the work of temperature and pressure. With rain and the heat, the shape went back to the original *o* Oh, the wonders of nature!
And now?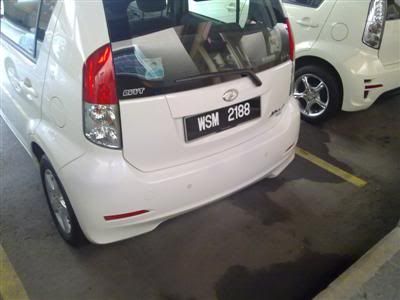 With a can of car spray paint from Ace Hardware, my car looks like new =D
Just don't too close, there's actually an obvious gradient between the two whites orz
Make up tests again...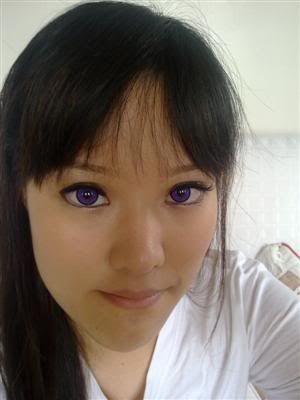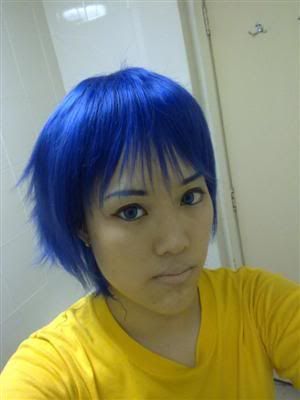 Left: Attempt to look moe
Right: Attempt to look bishie
BOTH FAILED. I have to line my eyes with thinner lines. The thick lines looks so unappealing ugh =w= Lips too pale. Have to work on that.
I think I shall give my face a rest from make up tests for the next few days. Mood's not stable either. I suddenly feel like I should quit cosplay and focus on photography for good - for a split second x.x Hence... mood swing bleh.